FAQs
What is the best type of image file to upload for a custom item?
We should be able to use any EPS, jpeg, PNG or CDR file. Please ensure they are a black/white image where possible. The black areas will the parts of the image that will be engraved (and on dice, those areas would be paint filled). If your image is too detailed for us to engrave, we will let you know and ask for a more simple image.

Where can I find examples of all of your acrylic colours?
Here!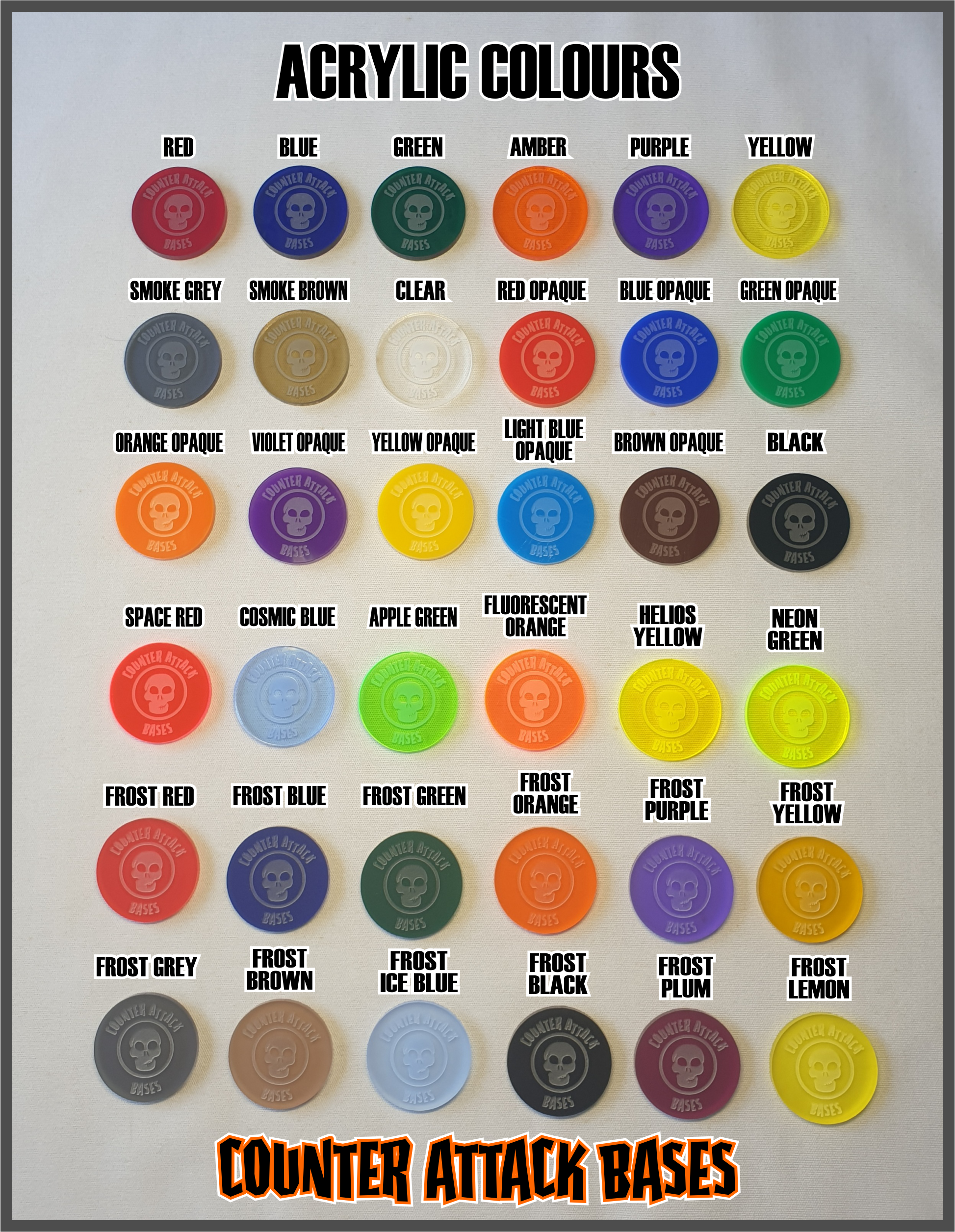 Can I have the pips of custom dice filled in an alternative colour?
We stock dice with the 6 face blank and the 1-5 faces with the pips already molded and filled the colour shown. For smaller orders (less than 50) we can sometimes re fill these pips an alternative colour, at a charge of 30p per dice. (This depends on our current work load as it is time consuming) Please email us at counterattackbases@gmail.com to discuss further.
What is the pricing for larger quantities of dice?
For larger quantities, the prices are as follows:
15 - 100 dice - £1.00 each
101 - 200 dice - £0.95 each
200 + dice - £0.90 each
These prices are for a batch of dice where the logo on the 6 face is the same across each unit. Colours of dice may be mixed freely.
I have a custom project, do you accept this type of work?
We do in a lot of cases, yes. Please contact us with your full job details and we will get back to you!